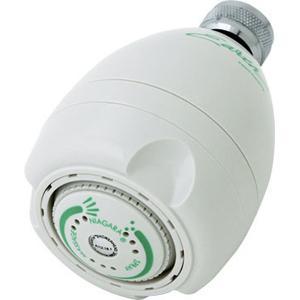 $

8.00
Now available for pre-order! Expected shipping date is 3/15.
Did you know that the average shower head uses between 2.5 and 5 gallons of water per minute? This 1.5 GPM shower head can cut your shower water use by up to 75%. Even better, patented pressure-compensating technology guarantees a feeling of great force while using less water, consistent flow rate regardless of water pressure.
10 trees will be planted for every order received.
Email hi@giveashitaboutnature.com to inquire about bulk pricing.